BLUEWATER PARROTHEAD CLUB SCHOLARSHIP APPLICATION

The BWPHC 2018 Scholarship winners are Austin Morris and Darrin Tenbusch. The judges could not decide on a winner so they both received $500.00 for their education. Congratulations gentlemen!




Scholarship is open on Jan. 1, 2019 - March 31, 2019
Contact Jim Racz at cocolocophil@yahoo.com for more details.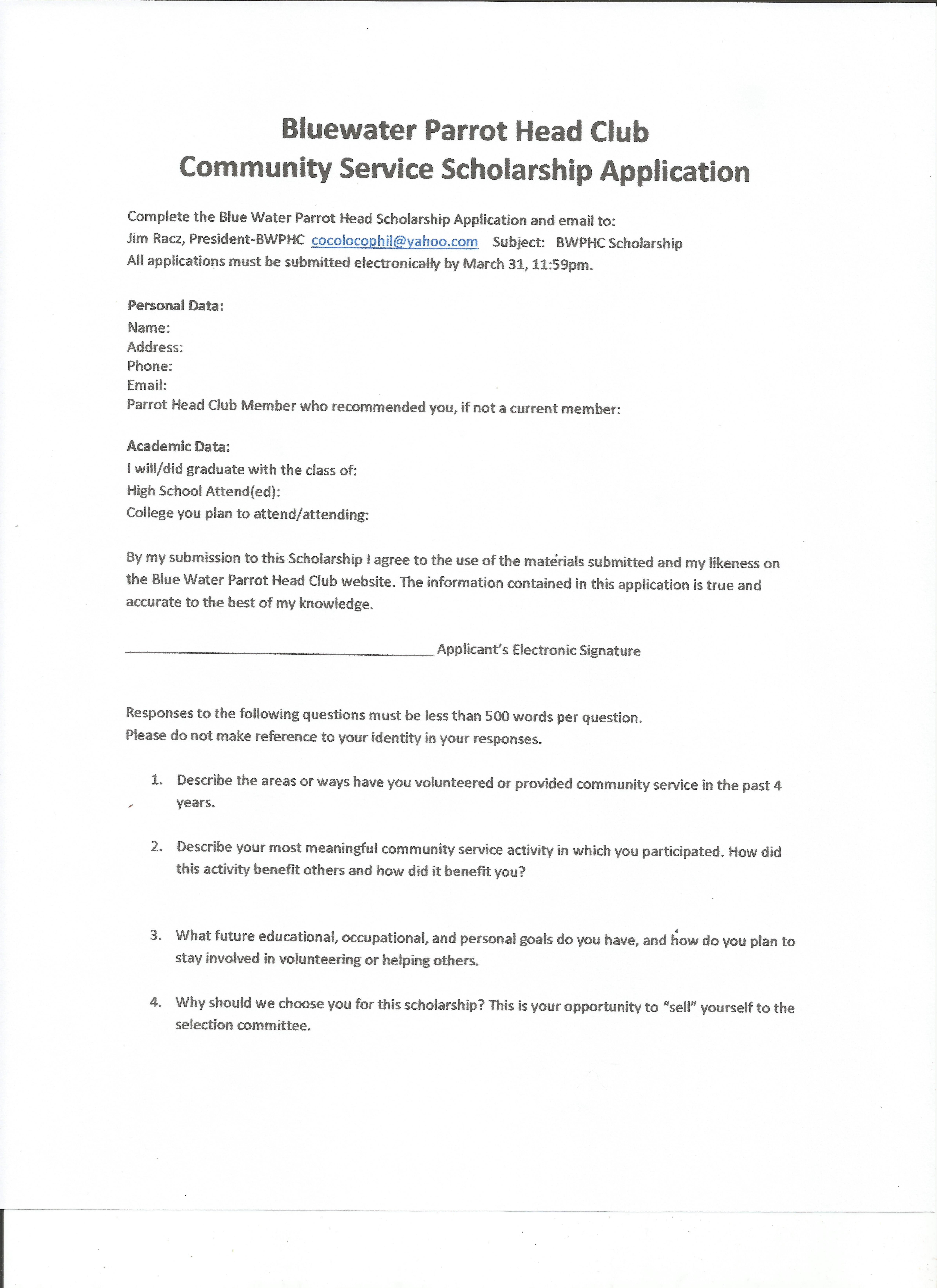 Home