BLUEWATER PARROTHEAD CLUB SCHOLARSHIP APPLICATION

The BWPHC 2020 Scholarship winner is Curtis Howard. Curtis is the grandson of club members Jim and Donna Howard. He plans on going to Western Michigan. Congratulations!




Scholarship will be open on Jan. 1, 2021 - May 31, 2021
Contact Jim Racz at cocolocophil@yahoo.com for more details.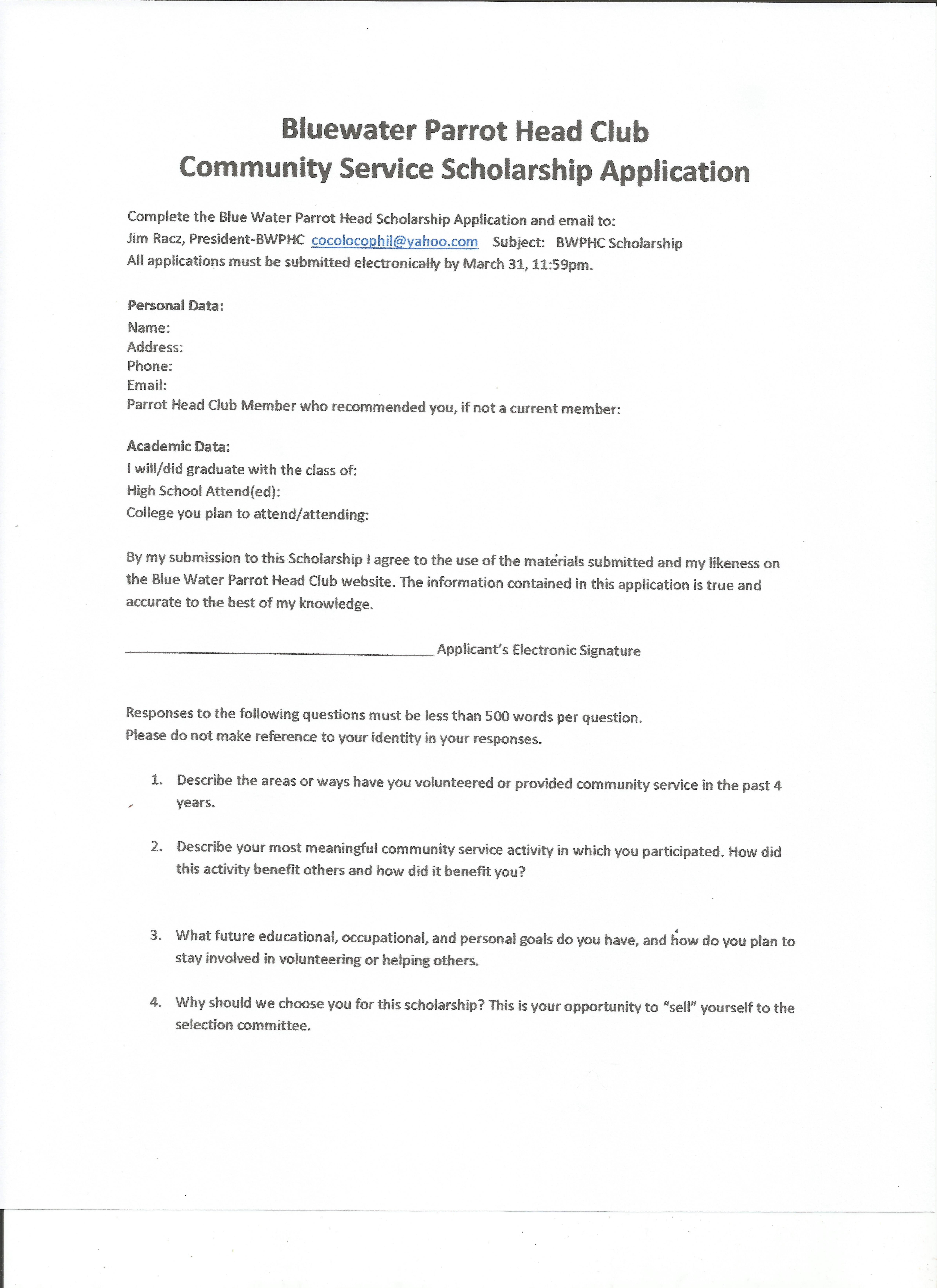 Home