BLUEWATER PARROTHEAD CLUB SCHOLARSHIP APPLICATION

There were no appicants this year. We will be open again next year, Jan. 1, 2024.

The BWPHC 2021 Scholarship winner is Jaye Krisch. Jaye is the granddaughter of club members Ken & Judy Langmesser. She plans on going to SC4 and then to Culinary school. Congratulations!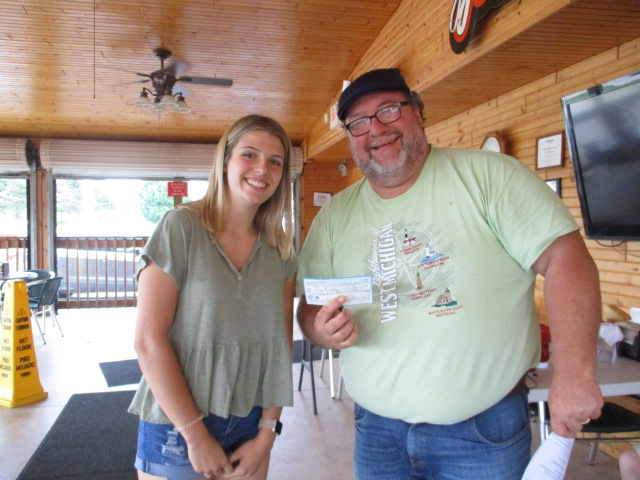 Scholarship will be open on Jan. 1, 2024 - March 31, 2024
Contact Jim Racz at cocolocophil@yahoo.com for more details.

To print form just click on form to open new page, then right click and click on "print".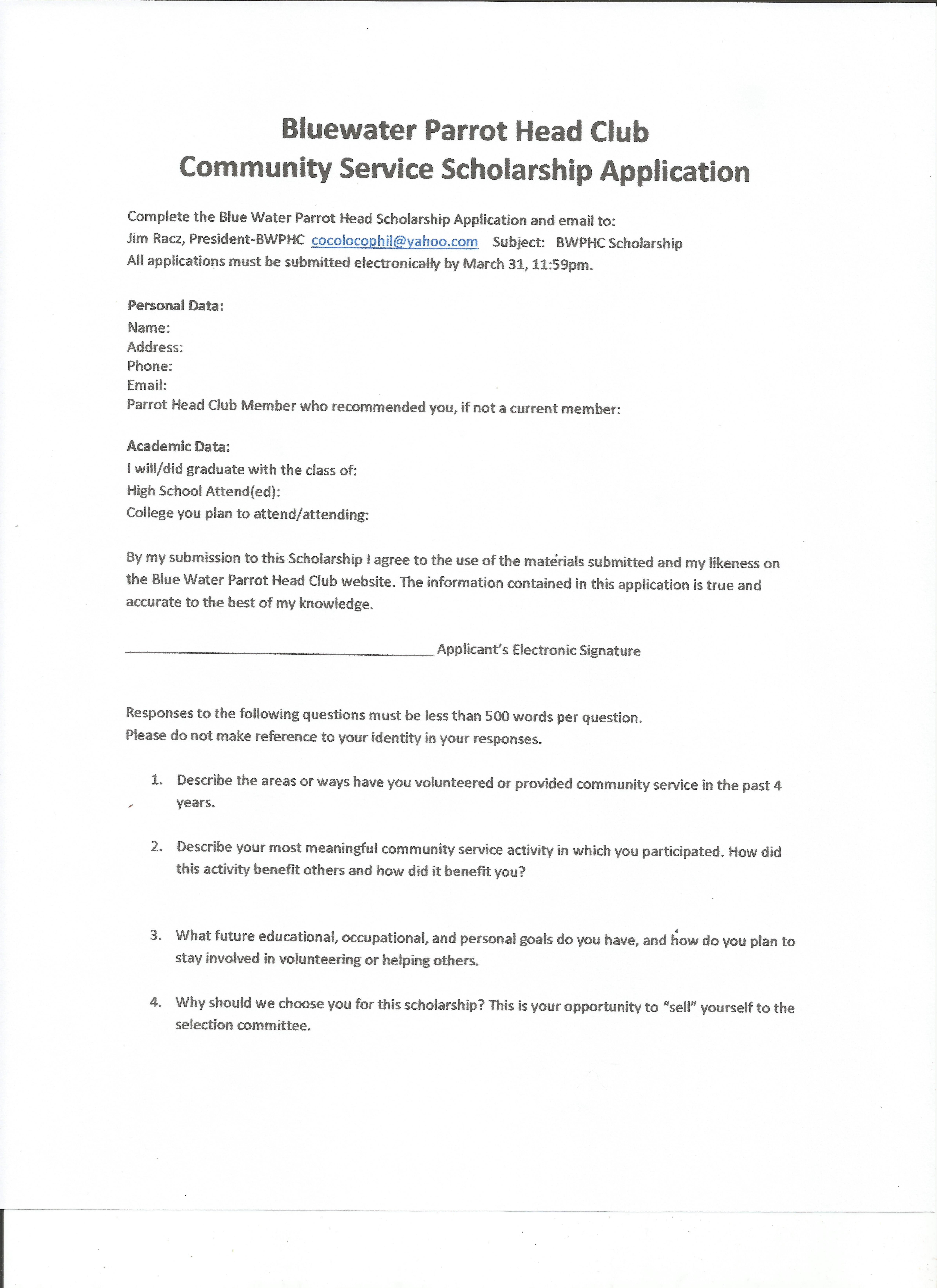 Home