BLUEWATER PARROTHEAD CLUB SCHOLARSHIP APPLICATION

The BWPHC 2021 Scholarship winner is Jaye Krisch. Jaye is the granddaughter of club members Ken & Judy Langmesser. She plans on going to SC4 and then to Culinary school. Congratulations!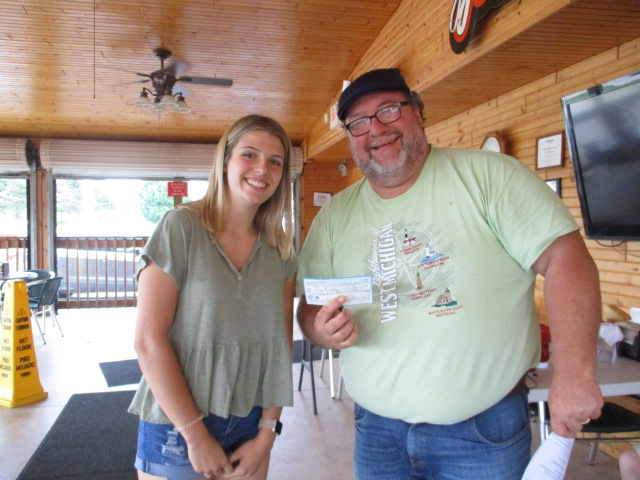 Scholarship will be open on Jan. 1, 2023 - March 31, 2023
Contact Jim Racz at cocolocophil@yahoo.com for more details.

To print form just click on form to open new page, then right click and click on "print".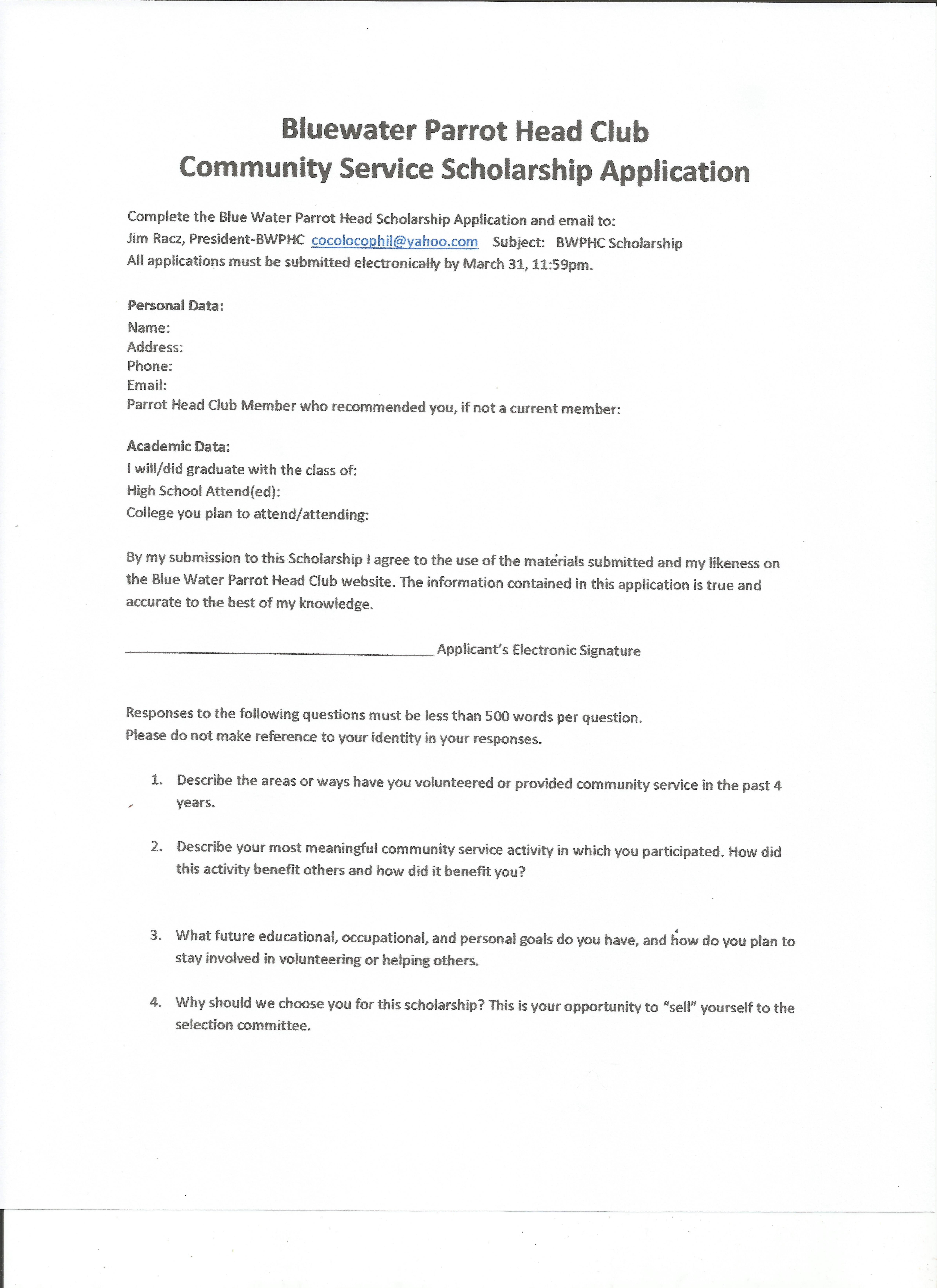 Home